Hypnotherapy and psychotherapy for individuals in Bristol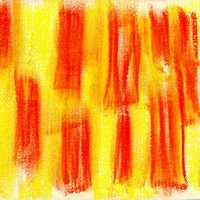 My combination of psychotherapy and hypnosis is different. Indeed not uncommonly clients who've been to other therapists tell me that I am the first person who has actually helped them. I use both treatment methods aimed at here-and-now action in everyday life (eg solution-oriented therapy, cognitive-behavioural hypnotherapy).  And I use methods to heal deeper, or hidden, emotions (hypnoanalysis, inner child healing, family constellation).
My work is effective, empowering, honest and respectful, with a warm and human approach.
There are many hypnotists and psychotherapists in Bristol. Research proves a key factor is how you get on personally with the counsellor, so you are welcome to meet me for a free half-hour initial meeting. (Bristol only.)
Issues I help with
Here are just some of the endless variety of issues I have given individuals help and guidance with over many years. If I can't help for any reason, or I feel you would be better with a different therapist, I say so at once.
There is a beautiful Maori proverb: "When you turn towards the sun, the shadows disappear." If you are ready to turn towards the sun, my work is for you. Remember, even if clouds are making the noon sky dark – the sun is always there.
● Bulemia ● Anorexia ● Weight loss ● Eating disorders ● Negative thinking ● Excessive drinking ● Alcohol abuse ● Habits ● Depression ● Lack of confidence ● Eating problems ● Moving forward ● Weight loss ● Relationships ● Relationship breakup ● Relationship pho~bia ● Divorce ● Emotional pain ● Inner-turmoil ● Regaining control ● Anxiety ● Stress ● Internet addiction ● Pornography addiction ● Embracing leadership ● Irritable bowel syndrome ● IBS ● Fears phobias ● Vaginismus ● Inability to orgasm ● Erectile dysfunction ● Premature ejaculation ● Assertiveness ● Coping with redundancy ● Emetophobia (fear of vomiting) ● Post-traumatic stress ● Sexual abuse ● Fear of entity possession ● Stopping smoking ● Sleep ● Insomnia ● Becoming unstuck ● Career choice ● Rediscovering meaning ● self-esteem ● Inner conflicts ● Eczema ● Interview nerves ● Exam-nerves ● Driving-anxiety ● Communication ● Motivation ● Panic attacks ● Resentment ● Anger ● Anger management ● Bereavement ● Grief ● Guilt ● Shame ● Trauma ● Creativity ● Childhood trauma
Hope without hype, realism plus inspiration
I want to advertise honestly. I want to offer hope without hype, inspiration based on realism. All these issues can occur on a spectrum from mild to severe. Treatment ranges from simple counselling to, at the extreme end, very specialist intervention – eating disorders can be life threatening. Inspiration is that the voice that says "I am a hopeless case" is virtually never, ever true. Change and healing are always possible.  Realism is that some things take time. It doesn't need to take long for a seed to germinate, but then some trees grow very rapidly, some more slowly. No therapy can make that different.
And, realism is also that life really, really can change – starting now! There is a beautiful Maori proverb: "When you turn towards the sun, the shadows disappear." If you are ready to turn towards the sun, my work is for you. Every week I see the dramatic change from lifelong hurt that happens when people turn towards the sun.
For information on cost and length of hypnosis / psychotherapy sessions in Bristol see here.
To make an appointment, or to find out if I am the right Bristol psychotherapist or Bristol hypnotist for you, please just ring and speak to me directly. I'm happy to talk or to arrange a free half-hour introductory meeting. Please click here for contact information. There are some issues I don't deal with, I'll let you know if that is the case.