Effective, respectful, hypnotherapy and psychotherapy in Bristol
>>>> October 2021. I'm doing a mixture of face-to-face and online appointments. See here. <<<<<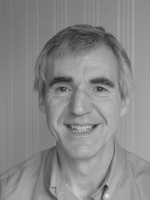 Repeatedly, clients who've been to other therapists tell me that I am the first person who has actually helped them. Am I the right person to help you? To find out, I invite you to explore the in-depth information on this website. It is based on over 12,000 hours of working with couples and individuals, in addition to 35 years wide-ranging experience of the world of personal development on my own personal journey.
It's a major step to seek help. Then, finding the right therapist is a complex choice. People want to feel safe and respected, and their issues treated with insight and expertise. They want results, real change and money well spent, not endless talk or a short-term feel-good experience. And there are so many types of therapy, all claiming unique benefits. Why choose me?
You're welcome to meet me first
There are many websites offering relationship counselling, psychotherapy and hypnotherapy in Bristol. Research shows a major factor in whether therapy works is getting on well with the therapist. So you are welcome to meet me for a free half-hour initial meeting. (Currently Bristol only.)
What makes my experience-based combination of hypnosis and psychotherapy effective
I use a wide variety of really effective psychotherapy and hypnosis methods. These are based on my very wide experience of therapy and meditation.
I create the safety to discuss intimate matters. I'm non-judgmental about people's flaws and vulnerabilities.
My approach is not clinical, medical, or "mental health" oriented. Rather it is human, intuitive and respectful. I use modern techniques, rooted in the timeless wisdom of the heart.
I focus on what's right in you, not what's wrong. That's why what I do is successful. I have faith in you.
I mix and match what I do to what you need. I integrate here-and-now action in everyday life with emotional healing. For example, I combine solution-oriented counselling, CBT-style cognitive-behavioural hypnosis,  hypnoanalysis, inner child healing, and family constellation (a type of family psychotherapy.)
I'm always working for everyday life to change today and tomorrow. But I never lose sight of the wider vision of the journey of the soul through life.
"I had counselling but nothing changed. Will this be different?"
One common question is "I saw a counsellor. I understand things but nothing actually changed. Will this be different?" Definitely, "Yes." With the right approach, relatively few sessions can initiate the process of change that you need.
I want to advertise honestly. I regularly see clients making life-changing breakthroughs, and sometimes, that's after relatively few sessions. But realism is that that it's not always like that. Some issues take longer, and some things can't be changed.  That's just life, and applies to all therapies whatever.
Don't expect too little from life
However, almost always, people don't expect too much from life. They expect far too little. My approach is an invitation, and a challenge, to discover that you are magic. That is realism, too. Whether you believe it or not, within you you have hidden treasures. You have resources ranging from fun to fearlessness, from acceptance to assertiveness. You have the capacity to live calmly and wisely, with strength and tenderness, with love and joy. You have the capacity to achieve far more, and feel far happier, than you might have ever imagined possible.
I've had a lifetime of experience of the world of meditation and personal development. It has shown me just how much change and happiness is possible. You can solve your problems, you can feel positive, you can have loving relationships. I don't want anyone to settle for less. To find out more about hypnotherapy in Bristol and psychotherapy in Bristol, please just ring and speak to me directly. I'm happy to talk or (in Bristol only) to arrange a free half-hour introductory meeting. Please click here for contact information.
Sign up here to be on my mailing list for relationship classes and workshops in Bristol and elsewhere
A consumer's guide to types of psychotherapy

-

Here's an overview of a good many of commonly known types of therapy, evaluated in the light of my own experience of what works and what supports love, life, laughter and learning.