Why my therapy is respectful, different and effective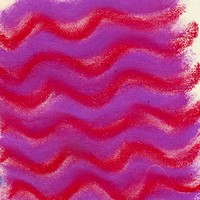 My work is respectful, understanding, and effective. It's results-focused therapy to make everyday life change as quickly as possible, but with soul – an empowering vision of the heart, mind and spirit. I use the latest methods of Western research-based therapy, but rooted in the understandings of Eastern meditation. I tackle thoughts and behaviours head-on and do what works, but I'm always aware of the wider context of the heart and its journey of love. I work both as a hypnotist, psychotherapist and marriage counsellor in Bristol.
I offer you:-
Inspiration (so very much is possible) combined with honesty and realism (some things take time).
Intuition. Typically, I find it easy to understand what is going on beneath the surface and uncover the roots of a problem.
Non-judgmental respect. My feedback questionnaires tell me people feel safe talking to me, and feel respected, seen and understood. So they feel able to talk about what's really going on, and that's essential for real change.
Honesty; the truth is always a friend. I can be both supportive and challenging.
A very wide range of therapy skills and techniques which work to promote rapid change with all sorts of issues.
A wide range of self-help techniques and meditations to put your life and your destiny in your own hands.
A vision which recognises the power and the beauty, the strength and the light, in the inner essence of each one of us. This essence is always what supports major life change. And surprisingly often it has a role even in "mundane" issues like stopping smoking or losing weight.
When painful things need to be explored, I move very slowly and gently. At other times, when I sense an expansion bubbling up, I strongly encourage you to believe in yourself and to go all-out for what you believe in.
The crucial step is always the one tiny step beyond what you believe is possible. My feedback questionnaires again tell me I am very good at helping people to make that step. All the rest follows – sometimes areas of life we have never spoken about change dramatically.
I'm expert and intuitive at showing people the place inside themselves where they are strong, loveable, at peace, and OK.
A trust that you already have the answers you need within your own superconscious mind. So you need never, ever feel "broken" or "needing to be fixed" in coming to see me. You are already 100% OK – you just need reminding.
Whether you are looking for a relationship counsellor in Bristol, a psychotherapist or a hypnotherapist, give me a ring. I'm happy to answer questions or arrange  a free, no-obligation half-hour introductory meeting. (Currently Bristol only.) My approach is friendly, respectful, and very effective. Andrew White Please click here for contact information.
Biography

-

Research shows a key factor for success is how you get on with the therapist. Do you feel understood and accepted, safe to be yourself and in capable hands? So you need to know something about me, and here it is.
How long does it take for life to change?

-

Brief therapy is cost-effective. Pivotal changes do not have to take long. Often, a process of deep and lasting change can be quickly initiated. At the same time I want to advertise honestly and to offer inspiration based on realism, "hope without hype."
A consumer's guide to types of psychotherapy

-

Here's an overview of a good many of commonly known types of therapy, evaluated in the light of my own experience of what works and what supports love, life, laughter and learning.